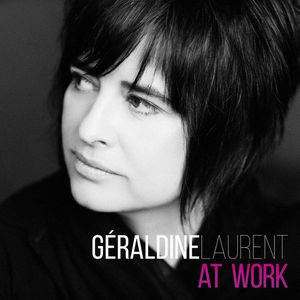 AT WORK
"Old Folk"
"At work"
"Another dance"
"N-C Way"
"Room number 3"
"Up to it"
"Chora Coraçao"
"Epistrophy"
"Goodbye Porkpie Hat"
Personnels :
GÉRALDINE LAURENT : Alto saxophone PAUL LAY : Piano YONI ZELNIK : double bass Donald KONTOMANOU : drums.
octobre 2016 chez Gazebo/L'AUTRE DISTRIBUTION
The Golden Strike (John Lewis)
Live Jazz Sous Les Pommiers
Personnels :
Ronn Carter (Contrebasse), Mulgrew Miller (Piano), Bobby Broom (Guitare)
Le 3 juin 2011.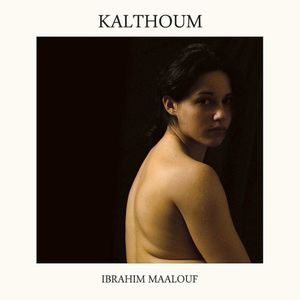 KALTHOUM
1. Introduction
2. Overture I
3. Overture II
4. Movement
5. Movement II
6. Movement III
7. Movement IV
D'après la chanson "Alf Leila Wa Leila"
Personnels:
Ibrahim Maalouf (Trompette), Larry Grenadier (Contrebasse), Clarence Penn (Batterie), Mark Turner (Saxophone) et Frank Woeste (piano).
Septembre 205, chez Mi'ster Productions.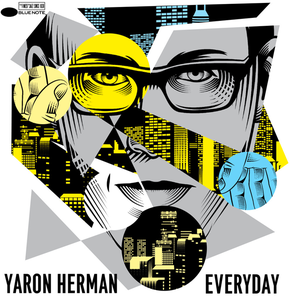 EVERYDAY
"Fast Life" (4:56)
"Vista" (4:16)
"Points of You" (3:33)
"Nettish" (3:19)
"With Open Hands" (1:20)
"Everyday" (4:04)
"Five Trees" (5:34)
"Volcano" (3:25)
"Prelude No. 4 Opus 74" (1:49)
"Children Don't Always Play Fair" (1:40)
"Retrograde" (2:59)
"City Lights" (3:26)
"18:26" (5:02)
Personnels :
Yaron Herman (Piano), Ziv Ravitz (Batterie)
Août 2015, chez Blue Note.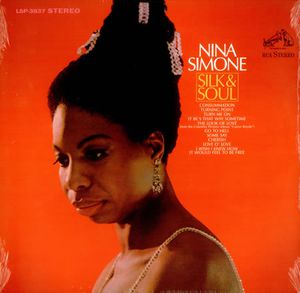 SILK AND SOUL
"It Be's That Way Sometime" (Sam Waymon)
"The Look Of Love" (Burt Bacharach, Hal David)
"Go To Hell" (Morris Bailey, Jr.)
"Love O' Love" (Andy Stroud)
"Cherish" (Terry Kirkman)
"I Wish I Knew How It Would Feel To Be Free" (Billy Taylor)
"Turn Me On" (John D. Loudermilk)
"Turning Point" (Martha Holmes)
"Some Say" (Charles Reuben)
"Consummation" (Nina Simone)
Personnels :
Nina Simone: vocals, piano; Eric Gale, Everett Barksdale, Rudy Stevenson: guitar; Weldon Irvine, Richard Tee: organ; Ernie Hayes: piano, harpsichord; Gene Taylor, Jerry Jemmott: bass; Bernard Purdie: drums, tympani; Gordon Powell: vibraphone, percussion; Montego Joe, George Devens: percussion; Martin Grupp: tympani, marimba; Marky Markowitz, Ernie Royal, Mel Davis, Joe Shepley, Jimmy Nottingham, Harold Johnson, Wilbur Bascomb: trumpet; Jimmy Cleveland, Richard Harris: trombone; Mel Tax: alto saxophone, clarinet, bass clarinet, baritone saxophone, flute, alto flute, bass flute; Jerome Richardson: baritone saxophone, flute, bass flute; George Marge: bass clarinet, clarinet, flute, alto flute; Seldon Powell: tenor saxophone, alto flute; George Coleman, Norris Turney, Haywood Henry: saxophone; Gene Orloff, Mac Ceppos: violin; Alfred Brown: viola; Kermit Moore, Seymour Barab: cello; Ralph H. Fields, Eileen Gilbert, Jerome Graff, Milt Grayson, Hilda Harris, Noah Hopkins, Maeretha Stewart, Barbara Webb: background vocals.
Octobre 1967, chez RCA.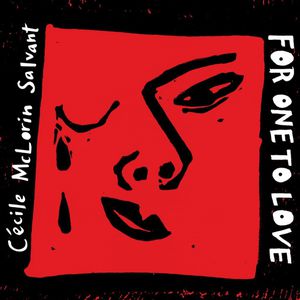 FOR ONE TO LOVE
"Fog"
"Growlin' Down" (Blanche Calloway)
"Stepsister's Lament" (Oscar Hammerstein II, Richard Rodgers)
"Look at me"
"Wives and lovers" (Burt Bacharach)
"Left Over" (Mc Lorin Salvant)
"The Trolley song"
"Monday"
"What's the matter now?" (Clarence Williams, Spencer Williams)
"Le Mal de vivre" (Barbara)
"Something's coming"
"Underling" (McLorin Salvant)
"Personne"
Personnels :
Cecile McLorin Salvant : chant; Aaron Diehl: piano; Paul Sikivie: bass; Lawrence Leathers: drums.
Août 2015, chez Mack Avenue